On Writing: Publishing eBooks
This week, I published a short eBook on Amazon; it's basically a reprint of a paper that I wrote for school a couple of years ago.

It's pretty short and basic, and I published it mostly to get an idea of what the publishing process on Amazon looked like.

If you want to check it out, it's here, available for $2.99: Trader Joe's versus Whole Foods Market.
My Squidoo articles have basically done nothing.

I've applied to one Squidoo database in order to get some backlinks, but I need to do more to work them up.

I have a couple that I need to update more by adding more information and fixing things.
Food: Pork Stir Fry
So, I'd had some foods already picked out for this week…and then I didn't do any of them.
Instead, I made pork stir fry, using bok choy, cilantro, mushrooms, carrots and bell peppers.

I wrapped it up in rice paper, and made summer rolls.

This last Christmas, Peter got me a mandolin slicer, which I decided to use for cutting veggies.
And then, like a doofus, I cut my finger on it. :P
So, moral of that story is to be careful using a mandolin slicer.
This article is well worth reading; it discusses how tax return fraud works with e-filing and direct deposit or payments, and what to do if it happens to you.

Unfortunately, this seems to be one of those things where the government's technology hasn't kept pace with fraudsters, and there's little that you can really do to protect yourself.
Okay, so this is pretty useless, and expensive, but it is very cute! :)
Food:

Cake Bites, ala Bakerella
A couple of years ago, Peter got me Bakerella's (that is, Angie Dudley) Cake Pops book.

It's a great book, and very nice to look at, but I've never made any of the pops because it just seemed like too much work.

Saffron, my eldest, found it the other day, and asked if we could make some, so I decided "what the heck?"

Because I'm still myself, though, I decided to do it using the least amount of actual work.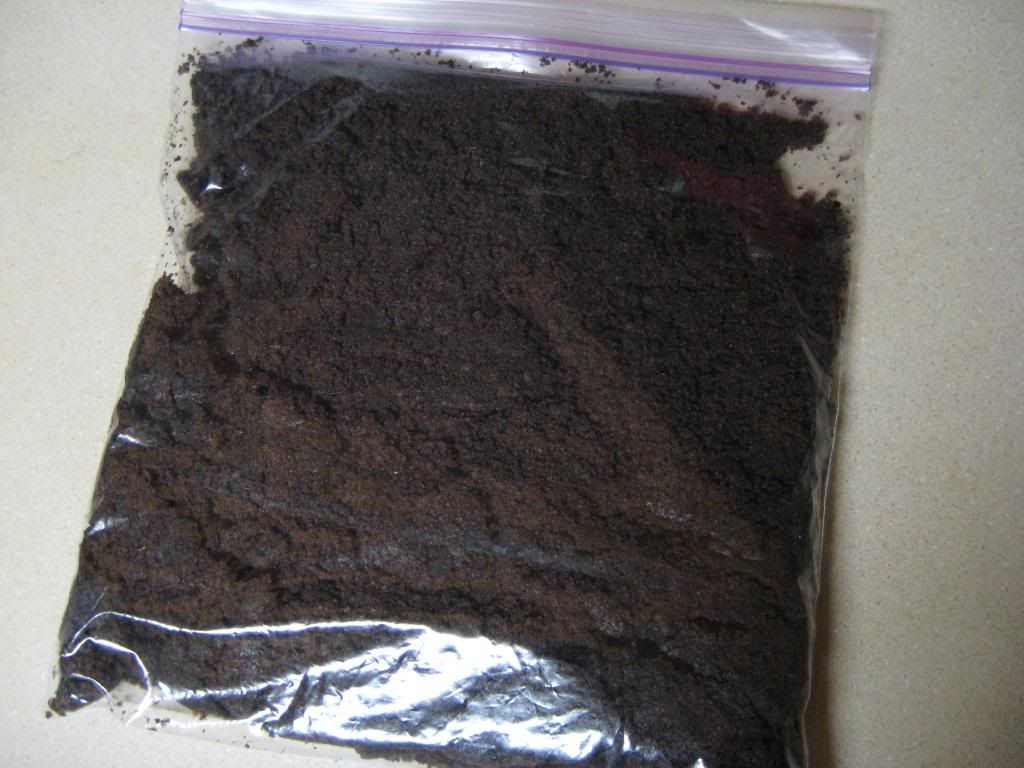 Rather than hand crumbling the cake, I quartered it and put it into a gallon sized plastic bag.

Then, the kids and I mushed it up, which did a pretty good job.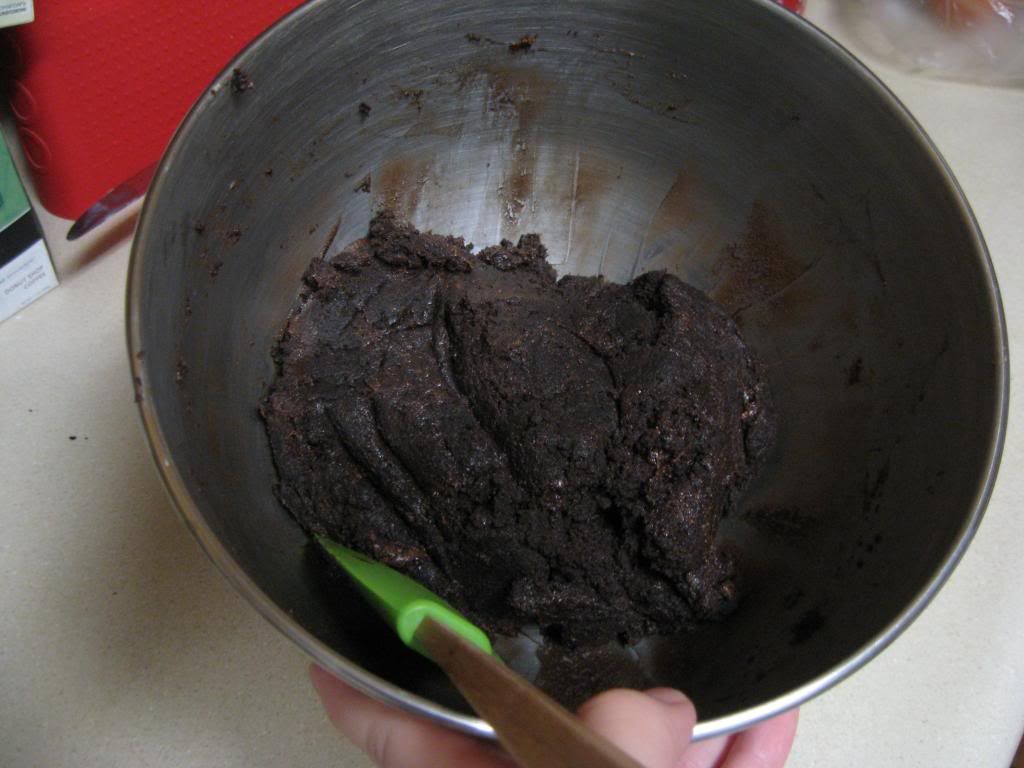 Then, rather than using a spoon to mix the frosting in, I used my Kitchenaid mixer, with the beater attachment.

I put it on Stir for a minute or two, and then it was perfect consistency.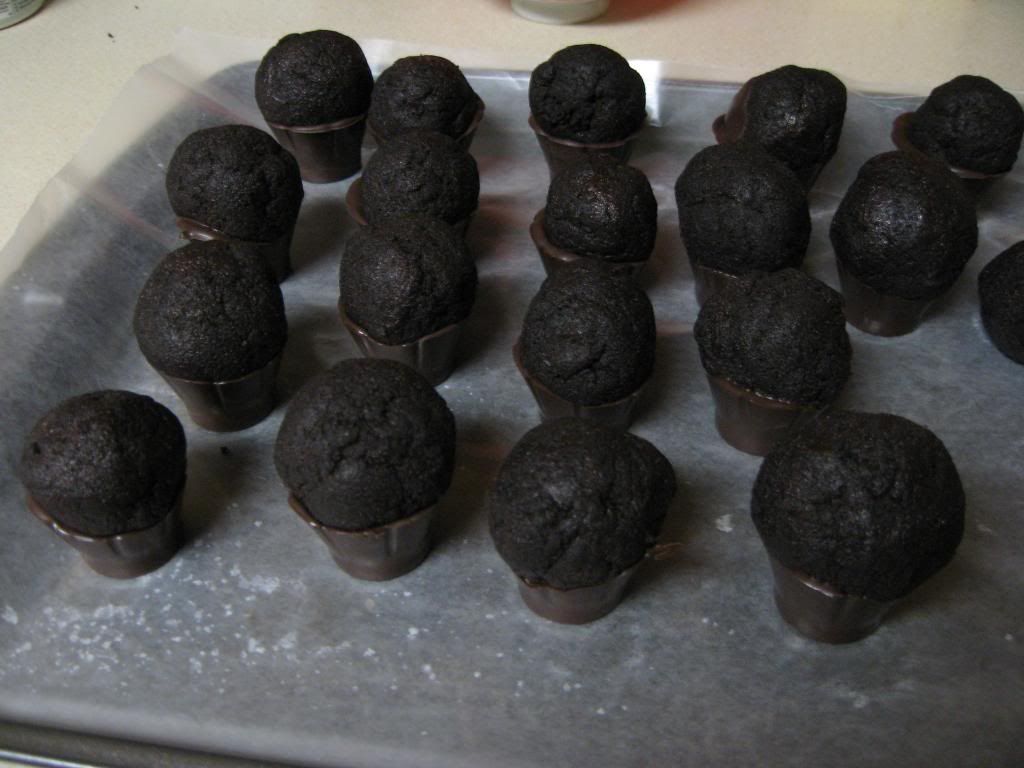 Peter and I picked up some chocolate molds from the craft store, and Saffron helped by putting the balls into the cups that I'd filled with chocolate.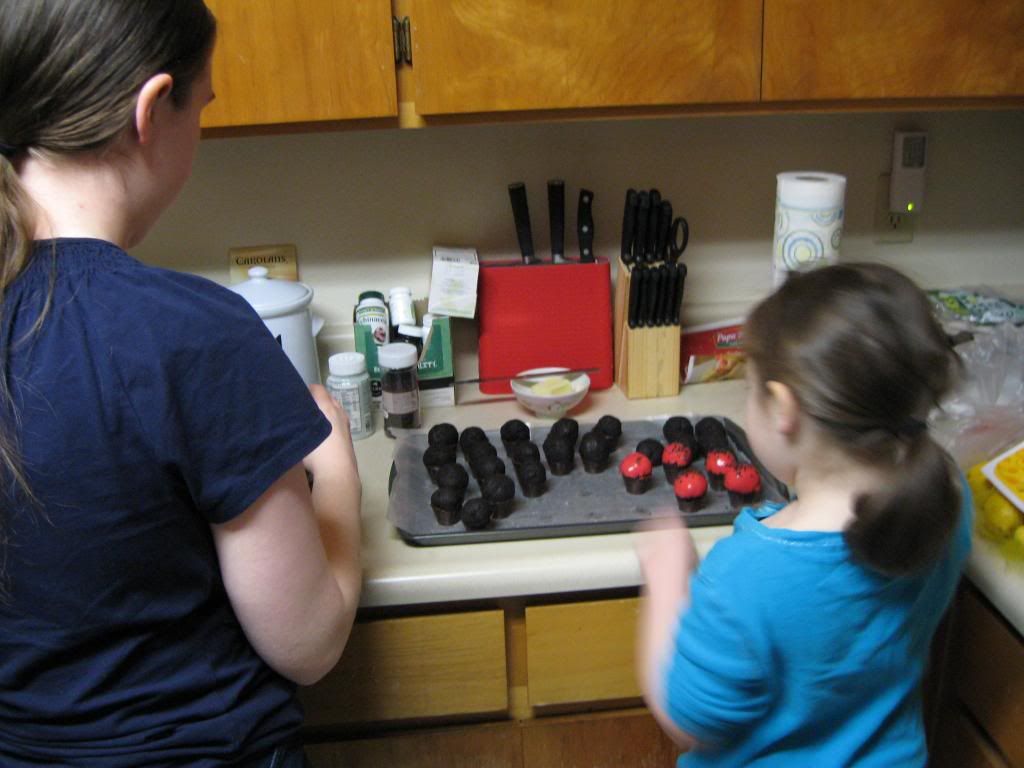 After that was done, we dipped the tops into some red candy melts, and then Saffron put sprinkles on for us.
Everyone thoroughly enjoyed them, though Peter thought that they would be better without the chocolate pedestals.
I think, in the right colors, it would make for a brilliant hot air balloon themed party.
I have high hopes for my littlest boy's first birthday party.
Unfortunately, it'll probably be ruined by my capstone class.
Sorry Ozzie, your first birthday party will be after May 17th. D:<
(Photos via Bakerella, Amazon, and Squidoo).