Another week spent reading horrific books and writing papers.
I keep telling myself that things will be worked out by the six week mark, but I'm starting to doubt that.
Just found out that I have to do service learning hours (community service) for one of my classes, despite being told that I wouldn't have to.
Of course, this is kind of my experience with California State University, Monterey Bay: If it makes your life harder, then let's do it that way.
Some things happened in one of my classes this week that really upset me.
Maybe sometime soon I'll talk about it, but for now I'm keeping it under wraps.
My husband actually cooked something new this week!
He's doing okay, though still in pain from having his wisdom teeth out. He now also has a cold. :(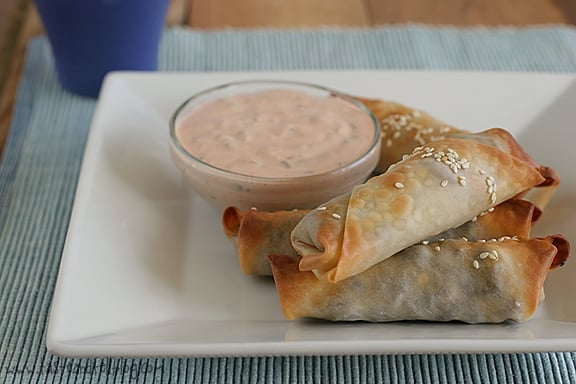 These were pretty good; we only had rice paper, so ours weren't browned like the ones in the recipe, though they were still crunchy.
The kids also both liked them, though the crunchy wrappers made them a bit difficult to eat.
The thing that I did not like about these, is that the rice paper we used was really not the best choice; it fell apart easily, and then you had cheeseburger crumble.
Next time, I think we will use actual eggroll wrappers.
Food: Baked Tuna Cakes and Dip
I was inspired to make these based on a salmon cakes recipe off Tasty Kitchen.
My recipe turned out to be nothing like theirs, though.
This recipe is particularly brilliant for days that you are busy; basically everything for the cakes comes from the pantry, and it only takes about 30 minutes, start to finish. Also, we ate these before I could take a picture of them. D'oh!
Baked Tuna Cakes
14 oz canned tuna (I used two 7 ounce cans from Costco)
1 cup dry bread crumbs
2 eggs
2-3 tablespoons mayonnaise
1 tablespoon mustard
Spices: Salt, pepper, dill, garlic, onion, or whatever sounds good
Preheat oven to 425F.
Combine all ingredients, and stir until well-incorporated; the mix should stay formed when you make a ball.
If it seems too dry, add more mayonnaise, but don't make it too moist.
Spray cookie sheet or jellyroll pan with cooking spray, or rub some butter or oil on it.
Divide mixture into 8 parts, and roll each into a flattened circle.
Line them all up in the pan, and put in the oven for 10-15 minutes.
Lemon Fish Dip
1/3 cup mayonnaise
1/3 cup plain yogurt or sour cream
1-2 tablespoons relish
Juice from 1 lemon
Dill
Combine all the ingredient and mix well. I should note that my husband did not actually like the dip; I think it's becaused I used yogurt and dill relish, rather than sour cream and sweet relish like he's used to.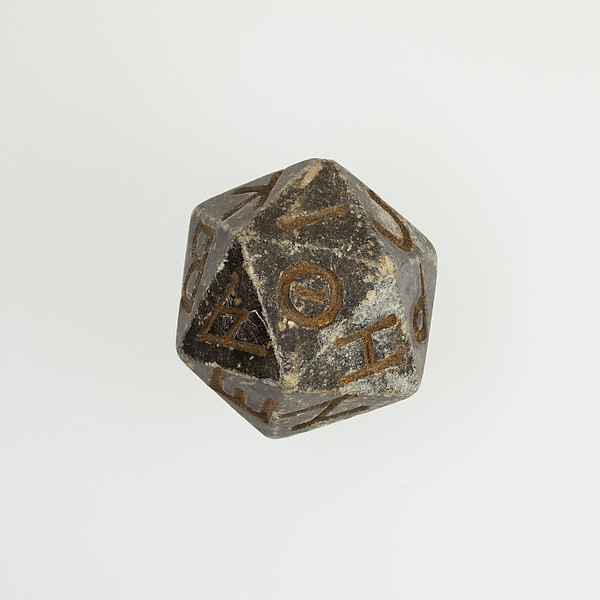 This is really cool.
Archeologists have found 20-sided dice.
When I first showed my husband, he didn't realize that they were real; there are so many different themed dice sets out there already, it'd be totally believable that these are just some small company's product.
But no, they're real!
So.
Cool.
See you next week!
(photos via Taste and Tell and Met Museum)