Posting late today, because I went and bought a car.
It's a 1997 Ford Expedition. And it is HUGE.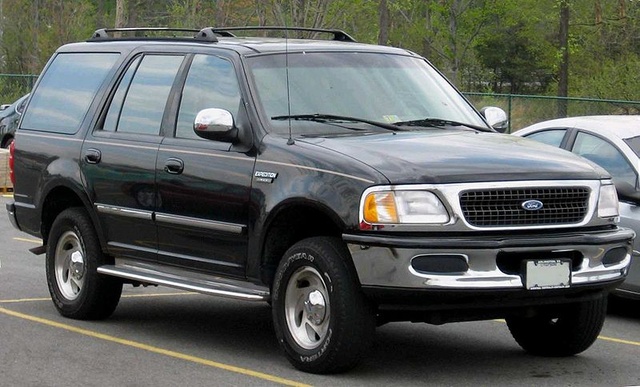 It looks like this, except not a stock photo.
We wound up with this rather than an Explorer or anything smaller, because we've had a heck of a time finding something we could afford, fits all the kids in their booster seats, and isn't a total piece of garbage. Many of the medium size SUVs simply don't have a large enough bench seat in the back for the three booster seats, or they have very awkward third row seating (I'm looking at you, Ford Explorer). All of the minivans we looked at in our price range had been trashed, and most had questionable reputations in terms of dependability anyway.
I would love have loved to buy another Subaru, but the only options with third row seating is the 2017 Forester or the Tribeca. Even the used Tribecas are pretty expensive and hard to find.
So we're going to do this for now. We got a good deal on it, and I'm really pleased with the place we bought it from. I expect in a few years, we'll be on to something different. That's okay.